Yuval Avital - Yuval Avital
Yuval Avital
Saturday, 26 March 2016 01:00
Fuga Perpetua video clip!!!
Video clip of FUGA PERPETUA is on!
see you all in Brighton Festival & Nottingham Lakeside Art Centre this May!
Read more here : LINK
Monday, 25 January 2016 01:00
Fuga Perpetua is coming
a new icon sonic work is coming soon.
The storytellers are refugees.
Read more here : LINK
Tuesday, 24 November 2015 01:00
KANAF for Bass Clarinet in Rio de Janeiro
on the 16 November at University of Rio de Janeiro was performed KANAF for bass clarinet, video, tape & live electronics again by the wonderful virtuoso Paolo De Gaspari. Thumbs up!!!
Monday, 23 November 2015 01:00
new interview at musicians-corner.net
Saturday, 10 October 2015 02:00
Multiplications N.1 video of the premiere
Multiplications n.1 by Yuval Avital
for alto saxophone and its (6) multiplications, viola and its (6) multiplications, precessions and its (6) multiplications, analogue synth and its (6) multiplications and live mixing.
Commission: Tempo Reale, Premiere: Tempo Reale Festival, 10 October 2015, 8.30 pm, Villa Strozzi, Florence, Itay
Performing: TEMPO REALE ELECTROACOUSTIC ENSEMBLE MUSICA (TREE)
Percussions - Jonathan Faralli, Viola - Michele Foresi , Saxophone - Valerio Barbieri, Synthesizers - Salvatore Miele, Live mixing- Francesco Canavese
dedicated to David Lynch
In the cover image of Multiplications N.1 appear two women faces, one glancing forward, the other closing her eyes, in transparency on a liquid texture, beneath it a naive drawing of an old bus or truck (taken from an Ex-Voto gallery) moving forward and fading toward a crossroad of railways. The image, even though clear in its ingredients, is completely unclear in its meaning: is it a scene of danger or relief, of intimacy or loneliness, memory or present, tragedy or saving....
From its first page to its last, the score seems to create a game of clues between the composer and the interpreter, between the music and the public, in which constant visual information inputs familiar ingredients into an unsolvable equation of narrative meaning - repeated female silhouettes, deers with children faces, a running man, dark photograms and tree branches thread into graphical elements and musical notation, under Van-Gogh's sun. The function of these elements is too unclear: are the signs to be performed by the musicians, an atmosphere, or maybe they are an independent work of art, parallel to the composition?
 From its preference till its end, Multiplications N.1 is an active reflection of the aesthetics of uncertainty, the storytelling of the uncanny, the fragility of sign, symbol and their interpretation. Inspired by science (Chaos theory, Feynman's idea of sum-over histories), of literature (Hoffman's Sandman) Psychology (Frued's""Das Unheimliche"), and film (David Lynch), Avital's Multiplications N.1 present to both eye (score filled with visual elements) and ears a map of the paradox of familiar yet unfamiliar, trailed somewhere between a comics novel, a collage work and a detective diary. And to the performer of this piece this game of parallel interpretation and meaning takes a whole new level when they are asked in the score to multiply their selves six times each through multi-layered recordings, generating 7 parallel quartets of which 6 are mixed live by a conductor/super-narrator.
The musical score of Multiplications N.1, written having in mind the unique capacities of the members of TEMPO REALE ELECTROACOUSTIC ENSEMBLE MUSICA, require four high level soloists of contemporary music with important improvisation and real-time composition skills and an electronic musician capable of writing custom software for the live electronics and mixing section. The score, which includes sonic textures, complex polyrhythm patterns, melody, groove, spectral fields and ostinato parts is dialoging in its vocabulary with very wide prism of musical genres outside the box of "classical" contemporary music scene: Rock (Metal, psychedelic) free Jazz, noise, Jungle, film music.
In an interview found in the David Lynch Foundation Television, David Lynch answered a question regarding the ambiguity of his works : "a film […] can stay the same, but depending on the audience, the viewers, all the screenings are a little bit different, and people are coming up with their own interpretations which are completely valid." In Avital's Multiplications N.1 many constant elements of Avital's work are present and takes one step forward (equal instruments, electronics, graphic scores). At the same time it is quite certain that each performance, each ensemble and each spectator will have a diverse interpretation of this kaleidoscopic work.
Wednesday, 07 October 2015 02:00
Multiplications N.1 Premiere at Tempo Reale Festival, Firenze
Watch making of Multiplications Here !
Thursday, 17 September 2015 02:00
RIVERS premiere, opening of Pistoletto's Third Paradise Center
Saturday, 05 September 2015 02:00
Fields premiere
Fields premiere sneak peek! watch it HERE!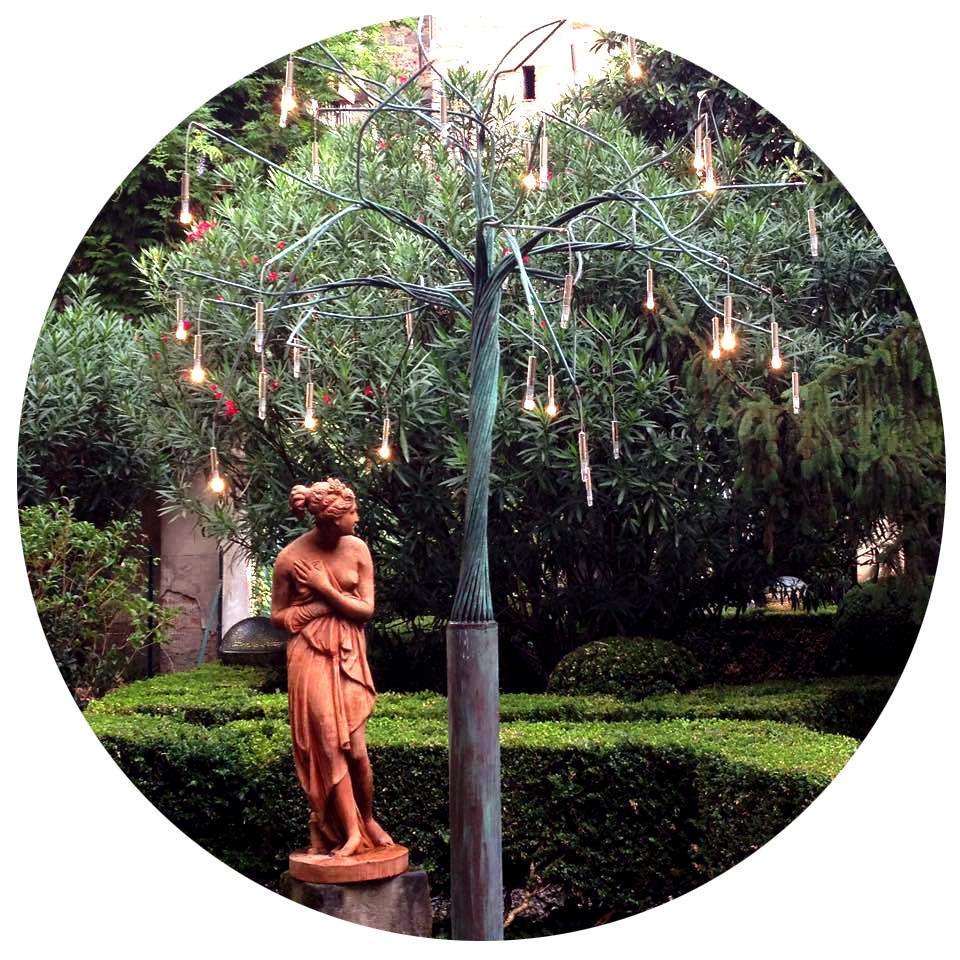 Thursday, 27 August 2015 02:00
Alma Mater in Where magazine Milan
Great to be in the highlight of Where Magazine Milan with Alma Mater ! www.almamater.info
"The must-visit multimedia art project by artist and composer Yuval Avital ends today in the huge Cathedral space of Fabbrica del Vapore. The project, entitled "Alma Mater", includes a forest of 140 loudspeakers with the voices of grandmothers from all over the world singing lullabies and traditional songs intertwined with seismographic sounds of the earth.

Woven into the heart of the piece will be a new version of 'Il Terzo Paradiso' by renowned artist Michelangelo Pistoletto. Screenings of former La Scala étoiles Liliana Cosi and Oriella Dorella and a magical site-specific light design by Enzo Catellani enrich the work. The event will be further enhanced by performances by international and local artists, exhibitions and workshops."
Tuesday, 07 July 2015 02:00
Alma Mater - image 2